Welcome to Villa Solhaug!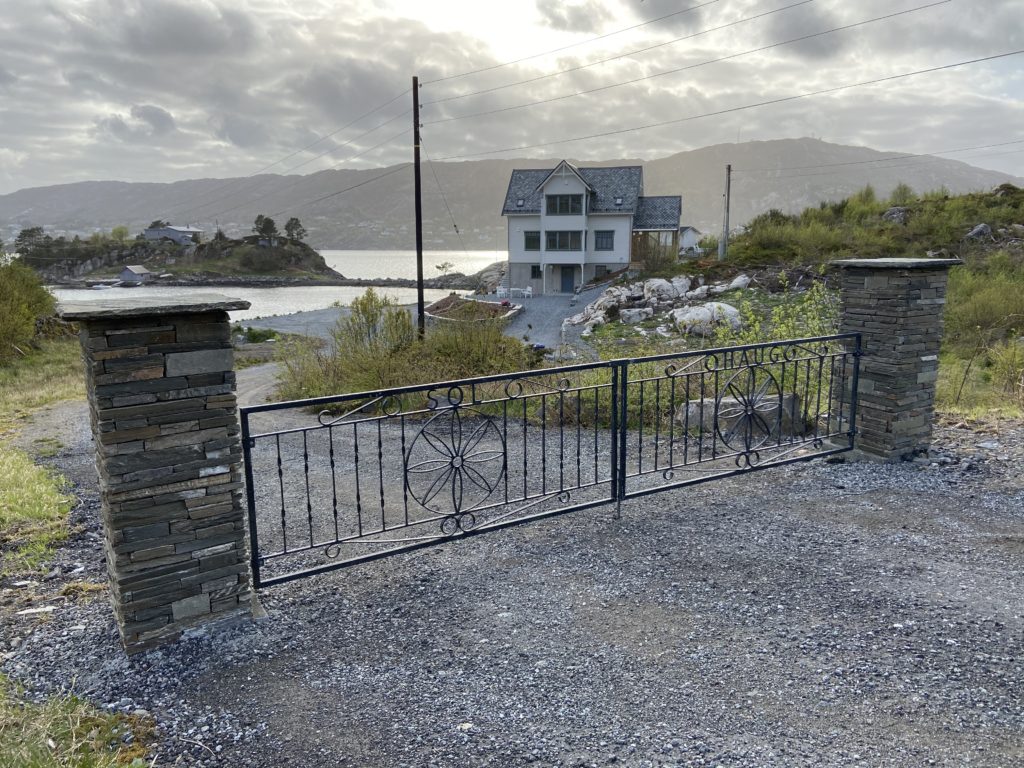 Villa Solhaug is a guest house on the south side of the island Bjorøy just outside of Bergen (20 minutes from city center by car, bus or private boat), which is offered for rent to private groups and companies for celebrations, weddings, confirmations, family holidays, and other events. The house is a great base for exploring the Bergen area and the fjords, and has access to the sea by a private quay.
The house can be rented for events only, or with rooms for overnight stay for one or more nights. See «våre rom» for further information, or go though the house in our 3D presentation on the startpage. The prices for the rooms are for the first night and includes cleaning and towels, and in addition there is a fee of NOK 5.000 for the first night to cover cleaning and costs related to use of the house excluding the rooms. For longer stays than one night please contact us for offers as the prize per night is lower the longer you stay.
The price for events only is NOK 6.000. In may – august the minimum price is for overnight stay (minimum 3 rooms NOK 8.700) also for events only.
Please notice that we have a cancelation fee of 50 % of the agreed prize (minimum NOK 5.000) for cancelations later than one week before the stay, and NOK 5.000 for cancelations earlier than one week before the stay. Cancelations of events only is NOK 6.000 for cancelations later than one week before the event, NOK 4.500 earlier than one week before the event and NOK 3.000 for cancelations earlier than 4 weeks before the event.
The house is selfservice and guests will therefore have exclusive access to the house, the surroundings and the rooms rented. Access to the house is by code provided when arriving. Cleaning when leaving is included in the rent. Cleaning more often can be offered for extra charge in addition to other services (just ask us what we can offer).
Please be advised that if the house is left in a state that demands extraordinary cleaning, or the house is damaged, there will be a fee of minimum NOK 2.500.
You can combine Your stay with catering, chefs services, and other offers near by, see «våre anbefalinger».
There is a large parkinglot in front of the house, and possibillity for access by sea. You can also use Public transport (Bus 43).
The house has the following offer to our customers:
10 rooms with 2-4 beds, in total between 22-33 beds
2 rooms with separate bath rooms
dining room / kitchen with seating for up to 50 guests
living room with lounge or seeting for up to 14-16 guests
sea view from living room and 6 of the bed rooms
large garden and peaceful, private surroundings
jacuzzi
situated only a short boat trip from our neighbours Cornelius Sjømatrestaurant – a perfect combination!
Villa Solhaug is perfect for celebrations, company events, a peaceful weekend and more
Activities includes pool, dart, table tennis, boardgames and maritime activities
It is possible to rent a small boat or kayaks (must be ordered in advance)
Pleace contact us for booking and further information
Tel + 47 47 75 20 60